Bed A2
Bed A2 owns a classic European style with stylized high side rails and soft lining material to bring comfort to users when relaxing in the bed.
Adjusted sizes based on customer request
Price: Contact
PRODUCT DESCRIPTION
Materials:
(Plywood; upholstered natural wood; imported high-quality fabric)
- The bed frame uses a combination of pine & plywood, ensuring a solid structure for the product.
- The headboard of the bed is padded with a layer of soft cotton & foam to provide a comfortable feeling when leaning back.
- The footboard is tufted with a thin foam layer.
- Low under the bed, plastic or wooden bed legs, which help keep the bed frame separate from the floor.
Origin: designed, processed & finished by VinaBedding.
Size:
King Size 82.375W x 88D x 52H
Queen Size 66.375W x 88D x 52H
(or on request)

Related products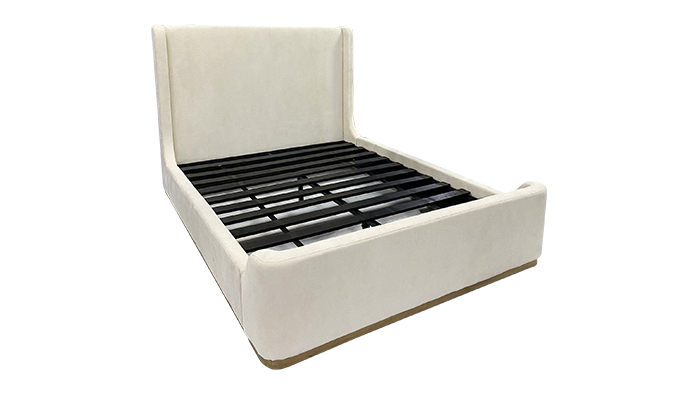 Bed A1
Bed A1 has a typical Nordic design style with 3 main features: minimalism, sophistication, and usefulness.
Detail
Bed C
Bed C is researched and developed based on the simplicity and orderliness of urban living space. The high headboard gives users the feeling of being sheltered and protected in any lying position.
Detail